Books for grade 7 – this list of suggested reading books for grade 7 has been curated and compiled for middle and high school students aged 12-13. There is a range of exciting and thought-provoking books to suit all abilities in the 7th Grade, including easy readers and more difficult texts. This list of 7th grade reading recommendations includes titles by Lois Lowry, Lana Krumwiede, Markus Zusak, Kwame Alexander and S.E. Hinton.

As an Amazon Associate K-12readinglist.com earns from qualifying purchases.
Books for Grade 7 – our recommendations
The Hobbit by JRR Tolkien
High fantasy adventure with Bilbo Baggins joins Gandalf on an epic quest to the Lonely Mountain where vast treasure and the fierce dragon Smaug await them. The prequel to The Lord of the Rings.
Fantasy | Classic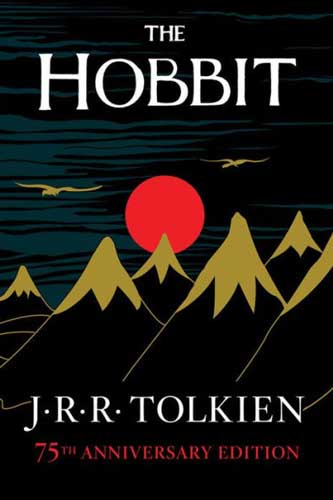 ---
If you would like to order all or most of the books in this list; or if you want to order classroom sets or multiple copies of books; or if you are ordering from outside the US,  have a look at our 'bulk orders' page which makes this process easy.
Bulk orders
Click for more reading recommendations – Kindergarten books | Grade 1 books | Grade 2 books | Grade 3 books | Grade 4 books | Grade 5 books | Grade 6 books | Grade 7 books (this page) | Grade 8 books | Grade 9 books | Grade 10 books | Grade 11 books | Grade 12 books
Please do share or link to this page via social media, but refrain from copying or reproducing our book synopses. Please respect intellectual property and copyright. Thank you.