Books for grade 6 – this list of suggested reading books for grade 6 pupils includes a range of exciting and thought-provoking books to suit all abilities, including easy readers, gripping series and more difficult texts for children aged 11-12. This list of 6th grade reading recommendations contains titles by Sharon Creech, Anna Sewell, Louis Sachar, Jacqueline Woodson, Anna Sewell, Shannon Hale and Jason Reynolds.

As an Amazon Associate K-12readinglist.com earns from qualifying purchases.
Books for Grade 6 – our recommendations
Beetle Boy by MG Leonard
A fast-paced and crazy plot that is perfect for 6th grade fans of Roald Dahl. When Darkus Cuttle's dad goes missing he's sent to live with his uncle and moves to a horrible new school. However, his life changes when he meets Baxter, a beetle with superpowers. An easier reader for 6th graders.
Mystery | Fantasy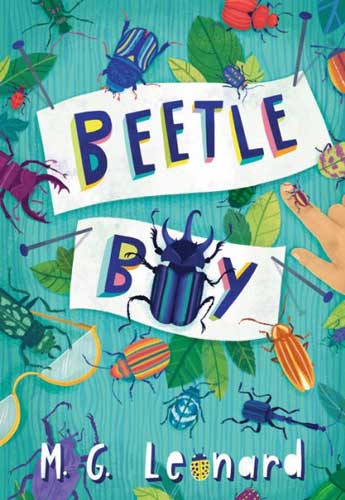 ---
If you would like to order all or most of the books in this list of books for 6th graders; or if you want to order classroom sets or multiple copies of books; or if you are ordering from outside the US,  have a look at our 'bulk orders' page which makes this process easy.
Bulk orders
Click for more reading recommendations – Kindergarten books | Grade 1 books | Grade 2 books | Grade 3 books | Grade 4 books | Grade 5 books | Grade 6 books (this page) | Grade 7 books | Grade 8 books | Grade 9 books | Grade 10 books | Grade 11 books | Grade 12 books
Please do share or link to this page via social media, but refrain from copying or reproducing our 6th grade book synopses. Please respect intellectual property and copyright. Thank you.